Eller måske snarere microbroderi. Små broderier monteret i en gammeldags diasramme fra dengang man kunne få sine fotos fremkaldt til diasbrug. Selve broderiet er 3,6 cm x 2,5 cm.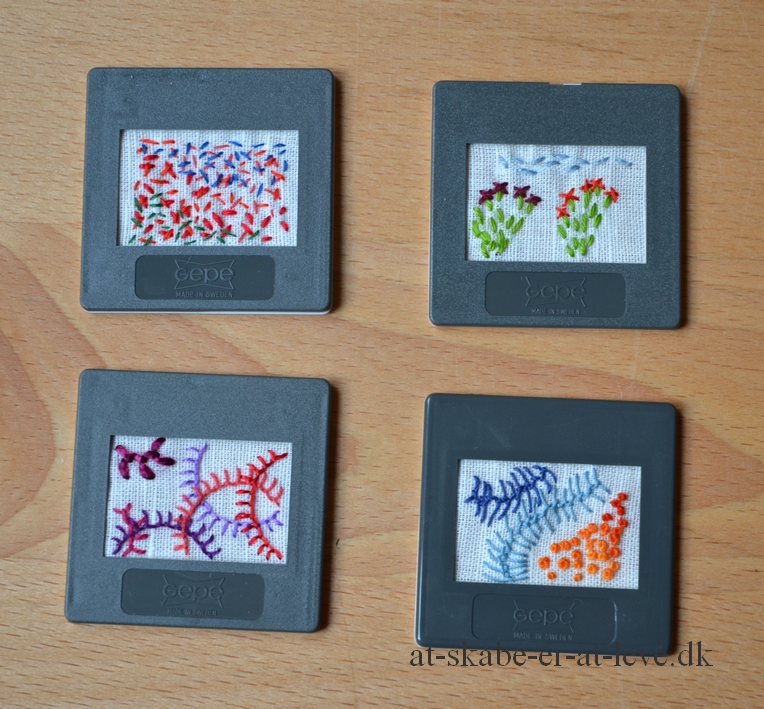 Microbroderierne var første opgave på et sommerkursus på Rønde Højskole, hvor kursustitlen var Frit broderi. Indstruktøren var indehaveren af Broderi Moderne i Århus, Pelse Asboe.
De to broderier i øverste række er broderet, hvor kravet var, at der kun måtte stikkes op og ned. Ikke nogle specielle sting. De to nederste overholder ikke denne regel.