Et par timers effektivt strikkearbejde på workshopppen med Annette Danielsen førte til disse to strikkeprøver.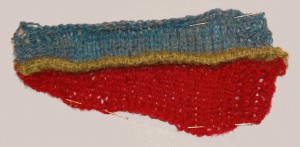 Vendestrik og en biese. Begge sider skulle have været i vendestrik – det tillod tiden ikke.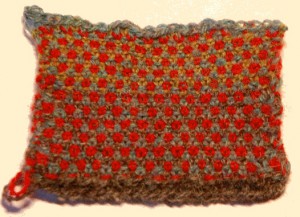 Og en prøve på vævestrik med tre farver. Teknikken giver en god stabilitet i strikket.
Begge teknikker havde jeg da hørt om, men ikke sådan dyrket. Der er bestemt muligheder.
På Fanøfærgeriet venteplads udendørs stod disse to blomster frejdigt imellem fliserne.