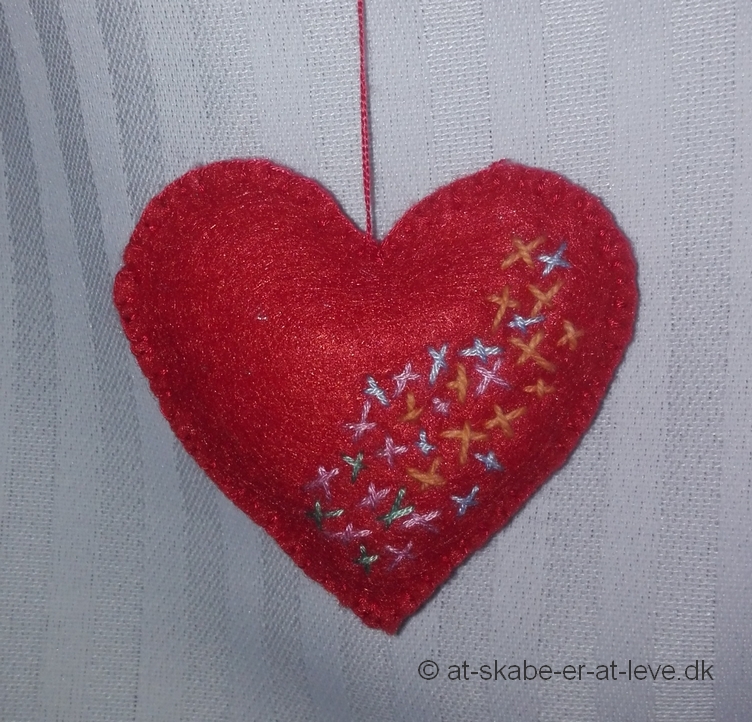 Hjertet består af to stykker filt. Herpå er broderet frie korssting. De to filtstykker er sammensyede med knaphulssting. Ophængssnor i og så er der pynt.
Hvis hjertet skal hænge frit, kan der broderes på begge sider af hjertet.
Hjertet måler ca. 6½ cm på det bredeste sted og 6 cm i højden.