Hvor meget armbånd kan man få ud af 5 m lædersnor?
Det kommer naturligvis an på hvilken teknik der anvendes. Jeg valgte kvadratplatting. Og det rakte til to armbånd.
Det ene kan nå to gange om armen. En lille metalperle sat i ved låsen.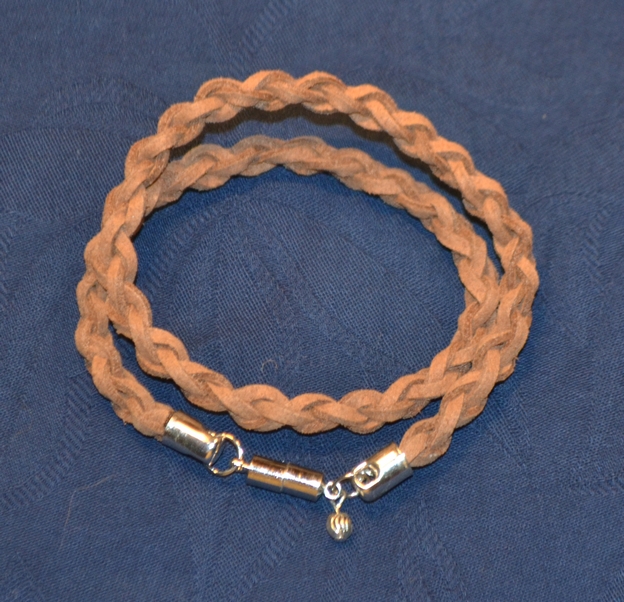 Det andet kan nå tre gange om armen.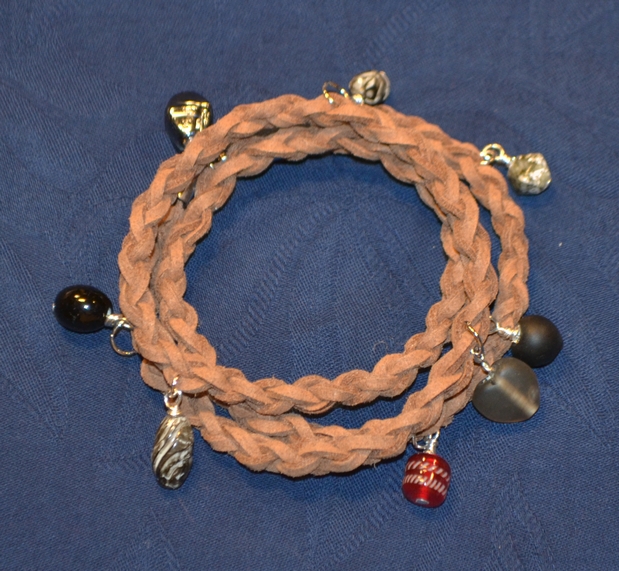 Charms bestående af diverse glasperler sat på fletningen. Måske skal nogle af dem flyttes lidt i forhold til hinanden. Det må komme an på brugen.
På begge armbånd er kvadratplattingen afsluttet med pålimning af 6 mm enderør med øje og magnetlås.