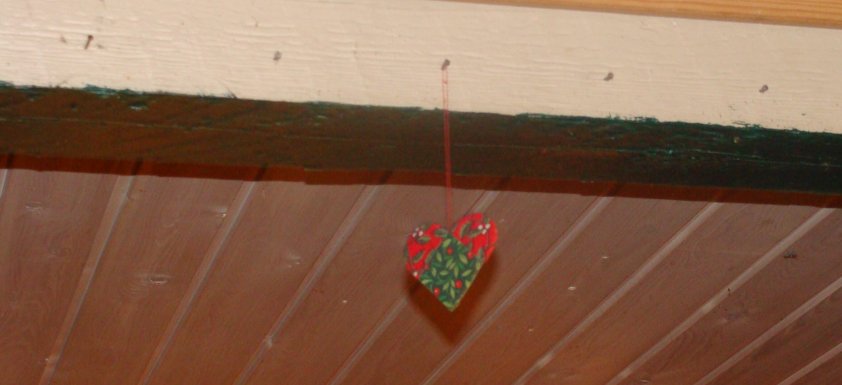 Så blev det 1. december og Mors julekalender, min, kom atter frem. Hver dag hænges et hjerte op og den 24. er der fyldt.
Hjerterne hænger på bjælken mellem stuen og køkkenet.
Det er efterhåndes mange år siden jeg syede hjerterne og hjerternes rækkefølge og ophængning bliver forskellig fra år til år.
Sådan kan det tage sig ud når julen er nær:

Hjerterne er syet som patchwork over pap. Syet i hånden. Der er to ens sider. Først tegnes et kvadrat og på to nabosider tegnes en halvcirkel men centrum midt på kvadratsiden. Klippes fra hinanden og beklædes med stof. Sammensys. Billedet herunder givet er indtryk af processen: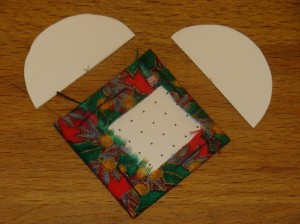 Måske andre kan bruge ideen.